In this patent infringement action, the plaintiff, Stuebing Automatic Machine Co. ("Stuebing") filed a motion for violation of multiple discovery orders against the defendant. As part of the motion, Stuebing sought issue sanctions, including to have certain sales information deemed established.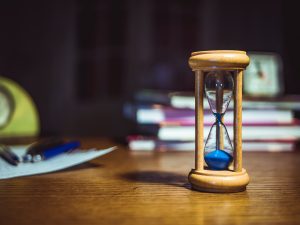 Stuebing had previously served multiple discovery requests, including interrogatories and document requests. Over a year after responses to the discovery requests were due, the district court ordered the defendant to fully respond to the requests in several different court orders. Despite these orders, the defendant provided Stuebing with incomplete discovery information.
In analyzing the motion, the district court explained that "[a] party becomes vulnerable to sanctions upon the party's failure to comply with a court's discovery order. See U.S. v. $49,000 Currency, 330 F.3d 371, 379 (5th Cir. 2003). "A court has broad discretion to determine an appropriate sanction under [Federal Rule of Civil Procedure (hereafter "FRCP")] 37(b), […] which may include an order directing that certain designated facts be taken as true." Bradt v. Corriette, No. 16-CV-805-LY, 2018 WL 1866112, at *2 (W.D. Tex. April 18, 2018) (citing Pressey v. Patterson, 898 F.2d 1018, 1021 (5th Cir. 1990)). FRCP 37(b)(2) authorizes the imposition of a "concurrent sanction of reasonable expenses, including attorney's fees, caused by the failure obey a discovery order." Smith & Fuller, P.A. v. Cooper Tire & Rubber Co., 685 F.3d 486, 488 (5th Cir. 2012)."
The district court then noted that it had granted defendant "multiple opportunities to comply with the Court's discovery orders. Defendant substantially and repeatedly failed to comply with the following: (i) the Order dated August 1, 2018; (ii) the Order dated August 23, 2018; (iii) the Order dated August 31, 2018; (iv) the Order dated September 5, 2018; and (v) the Order dated September 20, 2018. The Court acknowledges Defendant did not have legal counsel through approximately February 2018. However, the failure to comply with the above referenced discovery orders were while Defendant was represented by counsel."
As a result, the district court granted Stuebing's motion pursuant to FRCP 37(b)(2)(A)(i) and deemed that the "Summary of Infringing Sales" was established as true. Nonetheless, the district court did allow defendant "to provide evidence to prove his net income with regards to the alleged infringing sales."
Stuebing Automatic Machine Co. v. Steve Lerma DBA Matamoros Machine Shop, Case No. 1:17-cv-00127 (S.D. Tex. Feb. 6, 2019)
The authors of www.PatentLawyerBlog.com are patent trial lawyers at Jeffer Mangels Butler & Mitchell LLP.  For more information about this case, contact Stan Gibson at 310.201.3548 or SGibson@jmbm.com.