TC Technology filed a patent infringement action against Sprint alleging that Sprint infringed a patent pertaining to wireless services used on an LTE network. The complaint did not allege willful infringement.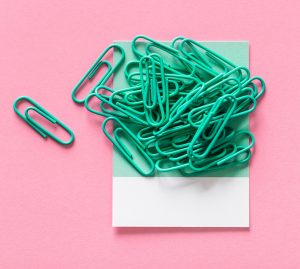 During discovery, Sprint responded that it had received an email several years before the lawsuit was filed with an offer to purchase the patent-in-suit. An attachment to the email identified and described the patent-in-suit. Although the general counsel for Sprint forwarded the email and attachment to several Sprint employees, Sprint explained that it believed the attachment was never opened. TC Technology took the deposition of one of these employees and then filed a motion to amend the complaint to add a claim for willful infringement. Because the motion was filed after the cut-off established to amend the pleadings, TC Technology could not amend the complaint without a showing of good cause.
During deposition, the Sprint witness (Mr. Ball) testified that "there was no way to verify one way or the other" whether the attachment had been opened, other than the recollections of himself, Mr. Wunsch, and Mr. Cowan that it was not opened. As explained by the district court, Mr. Ball also testified that he did not think he, Mr. Wunsch, or Mr. Cowan would have opened the attachment in the normal course of business.
From this deposition testimony, TC Tech then argued that Mr. Ball's testimony shows that Sprint did not investigate whether the IAG email attachment was opened, contrary to its December 2017 response. The district court agreed that there is a meaningful difference between a "thorough investigation," in the December 2017 response, and having "no way to verify one way or the other," as stated by Mr. Ball.
Therefore, the district court found that "TC Tech meets the good cause requirement of Rule 16(b). TC Tech's willful infringement claim is based on new information obtained in Mr. Ball's July 2018 deposition. TC Tech also appears to have worked diligently in the period between the deposition and this motion—TC Tech followed up with Sprint two days after the deposition, arranged a meet and confer shortly after receiving Mr. Ball's final deposition transcript, and filed this motion about a month after the meet and confer. (D.I. 231 at 7). See Cornell Univ. v. Illumina, Inc., 2016 WL 3046258, at *5 (D. Del. May 27, 2016) (finding good cause met where the party's new allegations were based on "a new set of facts obtained and confirmed during discovery which took place after the Scheduling Order's deadline for amending pleadings," and the party "worked diligently to obtain and confirm facts" supporting its new allegations); Enzo Life Sciences, Inc. v. Digene Corp., 270 F. Supp. 2d 484,489 (D. Del. 2003) (allowing amendment to add new allegations after the scheduling order deadline where the motion to amend was filed a month and a half after depositions revealed new facts supporting the allegations)."
Accordingly, the district court granted the motion to amend the complaint to add the claim for willful infringement.
TC Technology LLC v. Sprint Corporation, Case No. 16-cv-153-RGA (D. Del. Feb. 11, 2019)
The authors of www.PatentLawyerBlog.com are patent trial lawyers at Jeffer Mangels Butler & Mitchell LLP.  For more information about this case, contact Stan Gibson at 310.201.3548 or SGibson@jmbm.com.